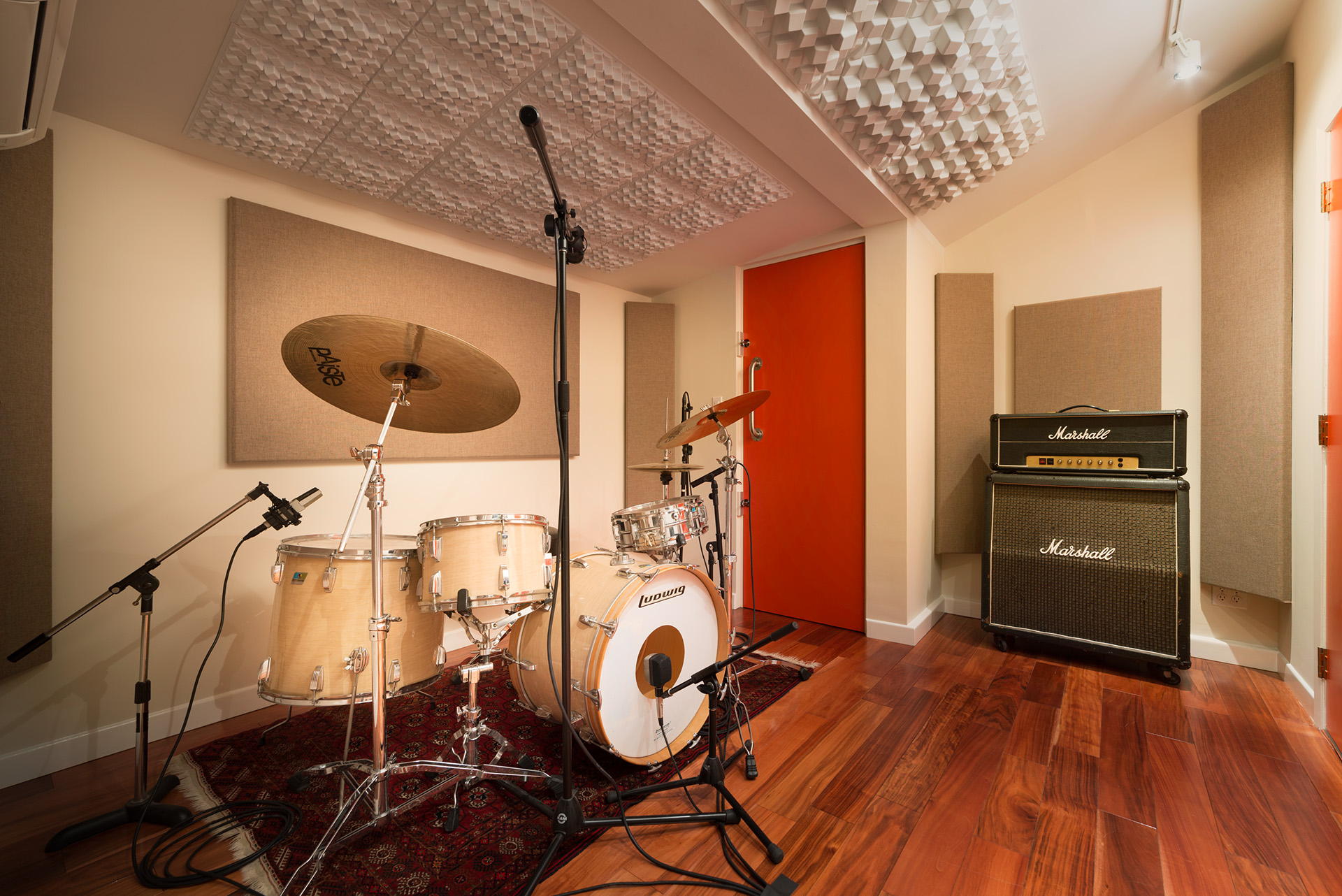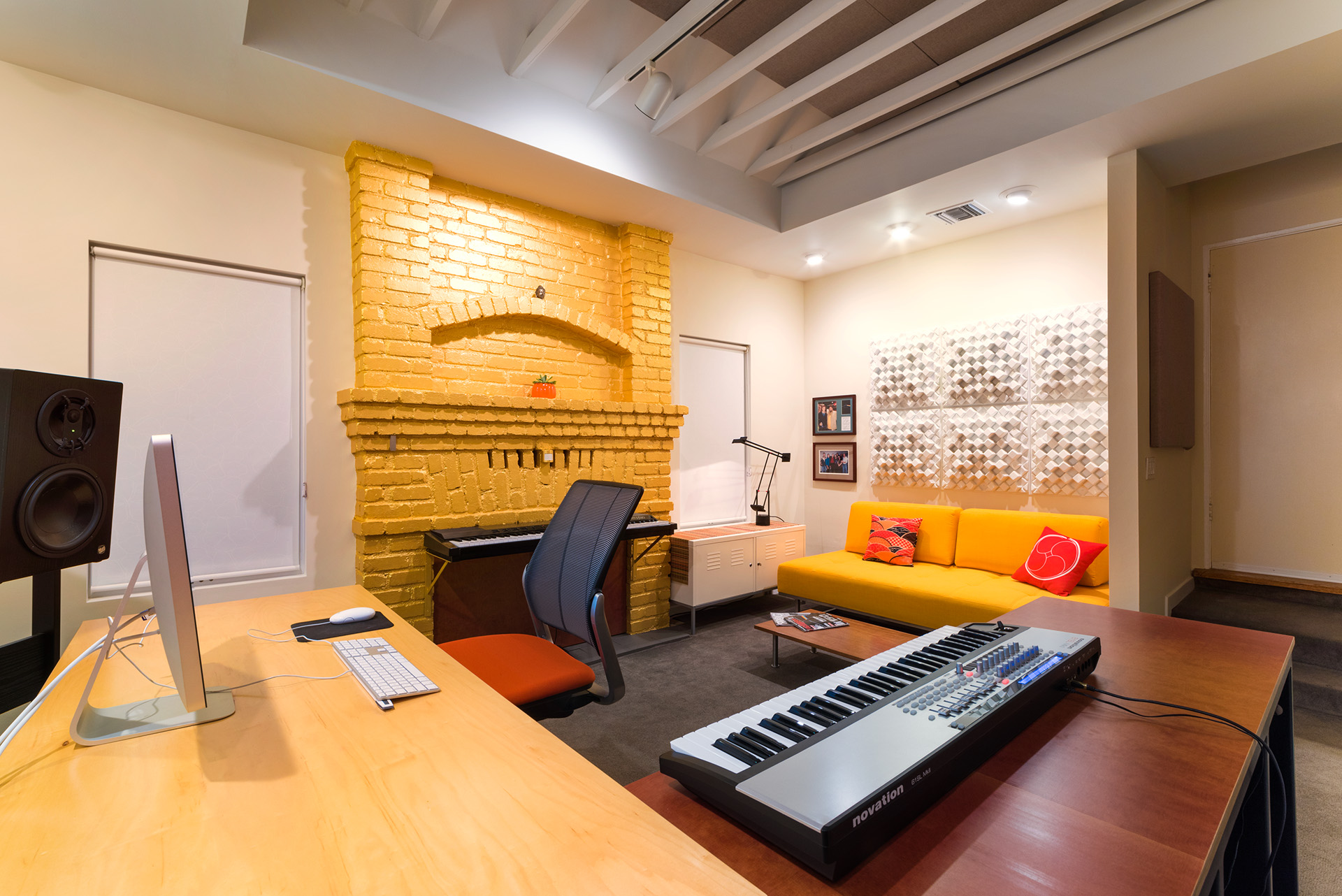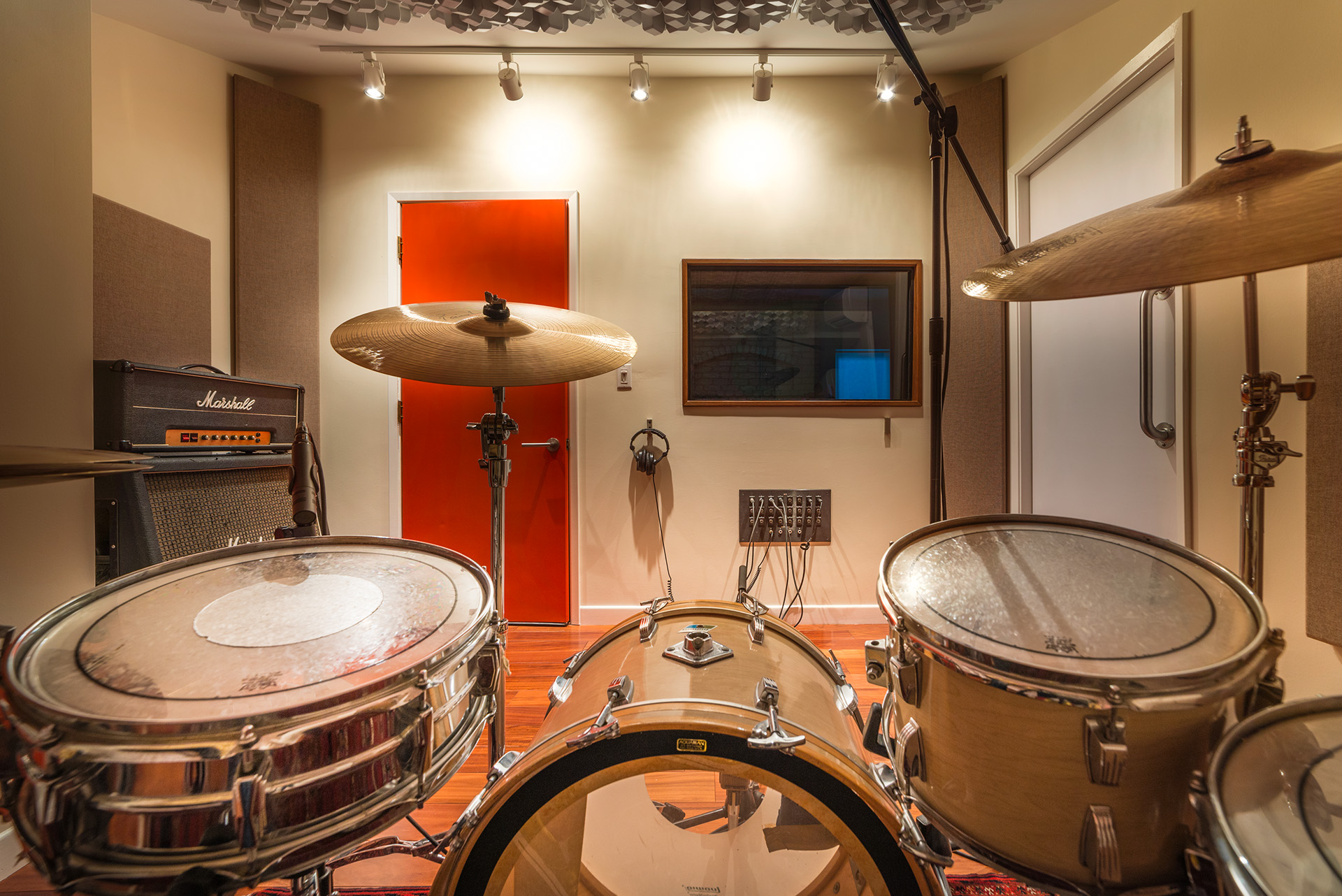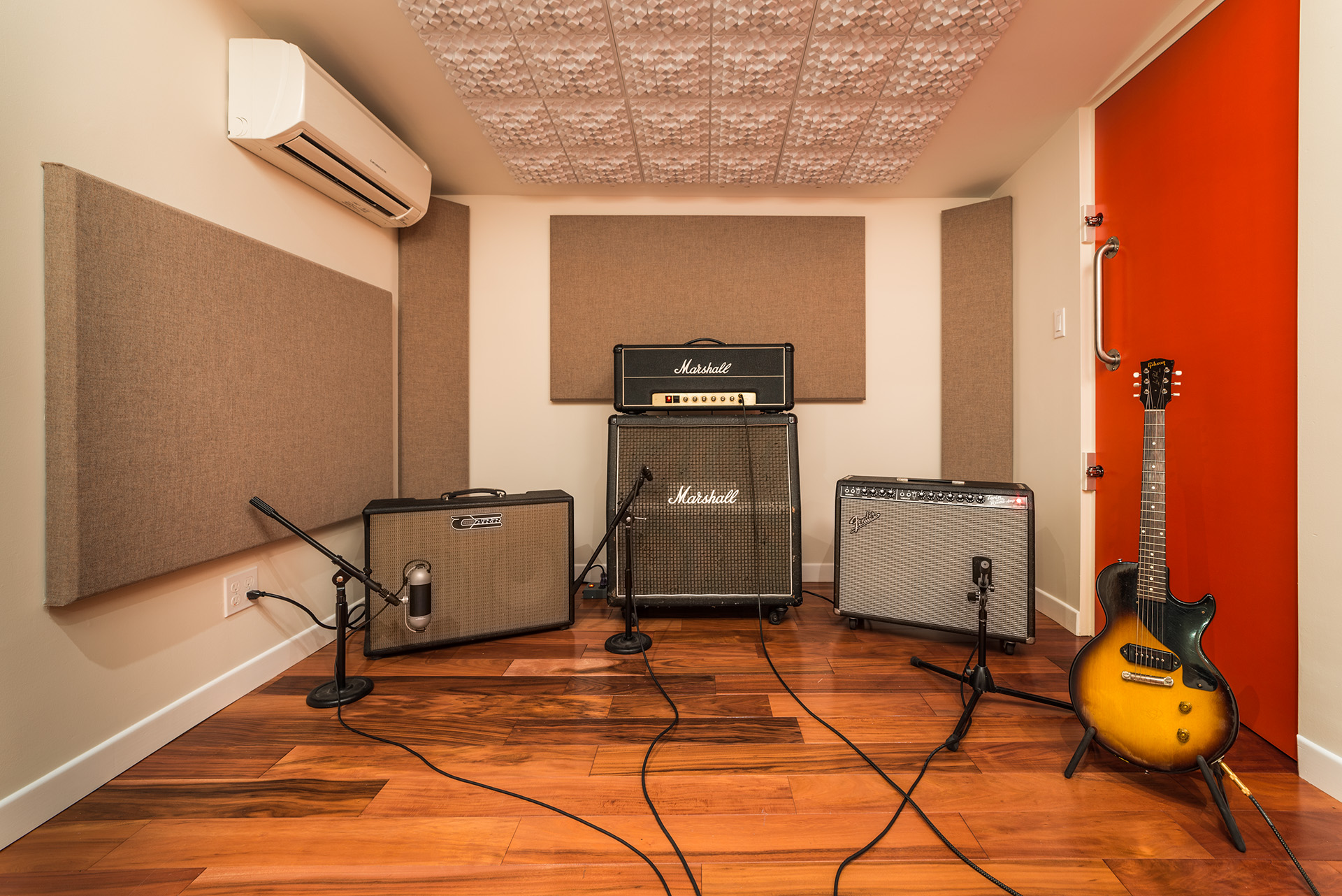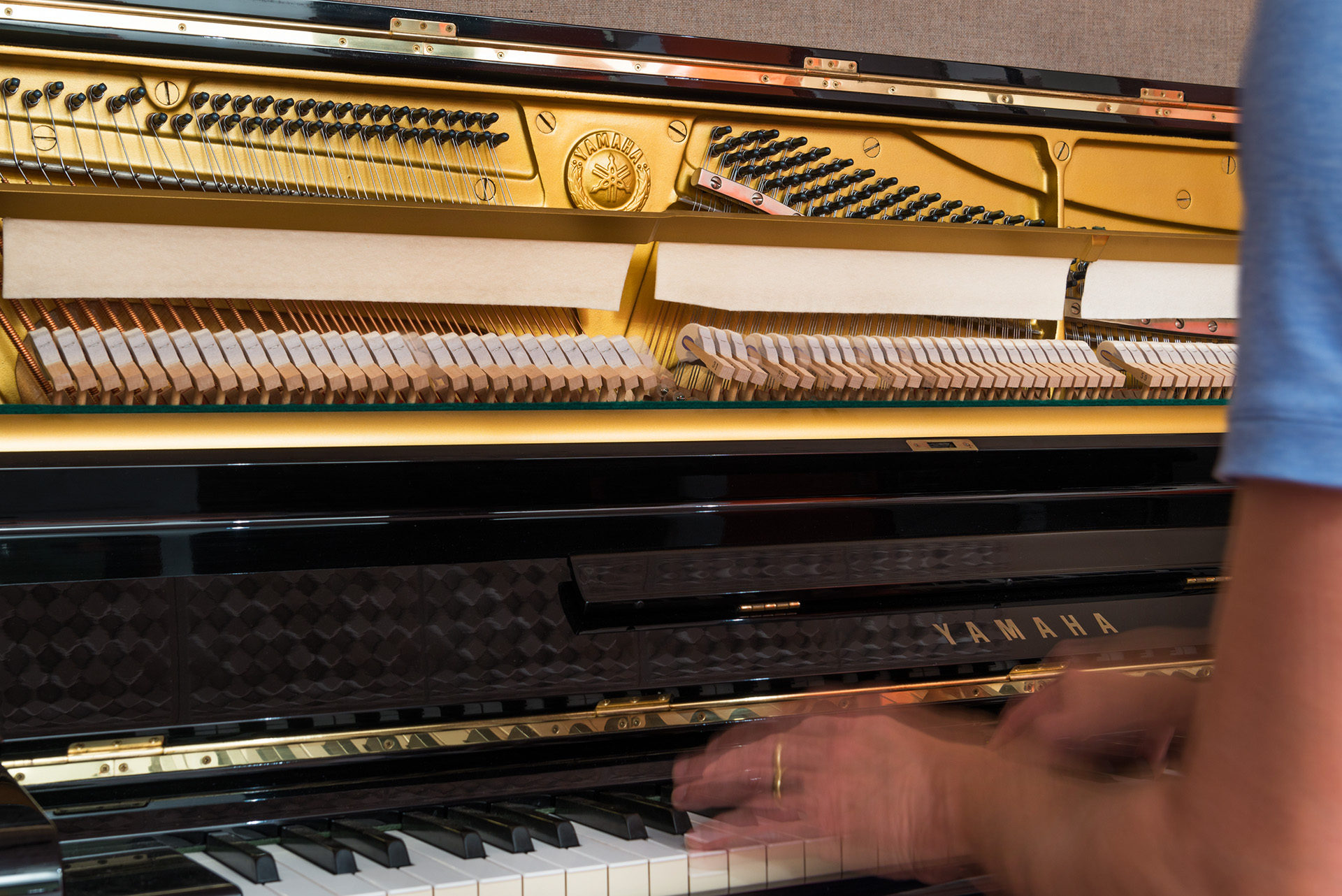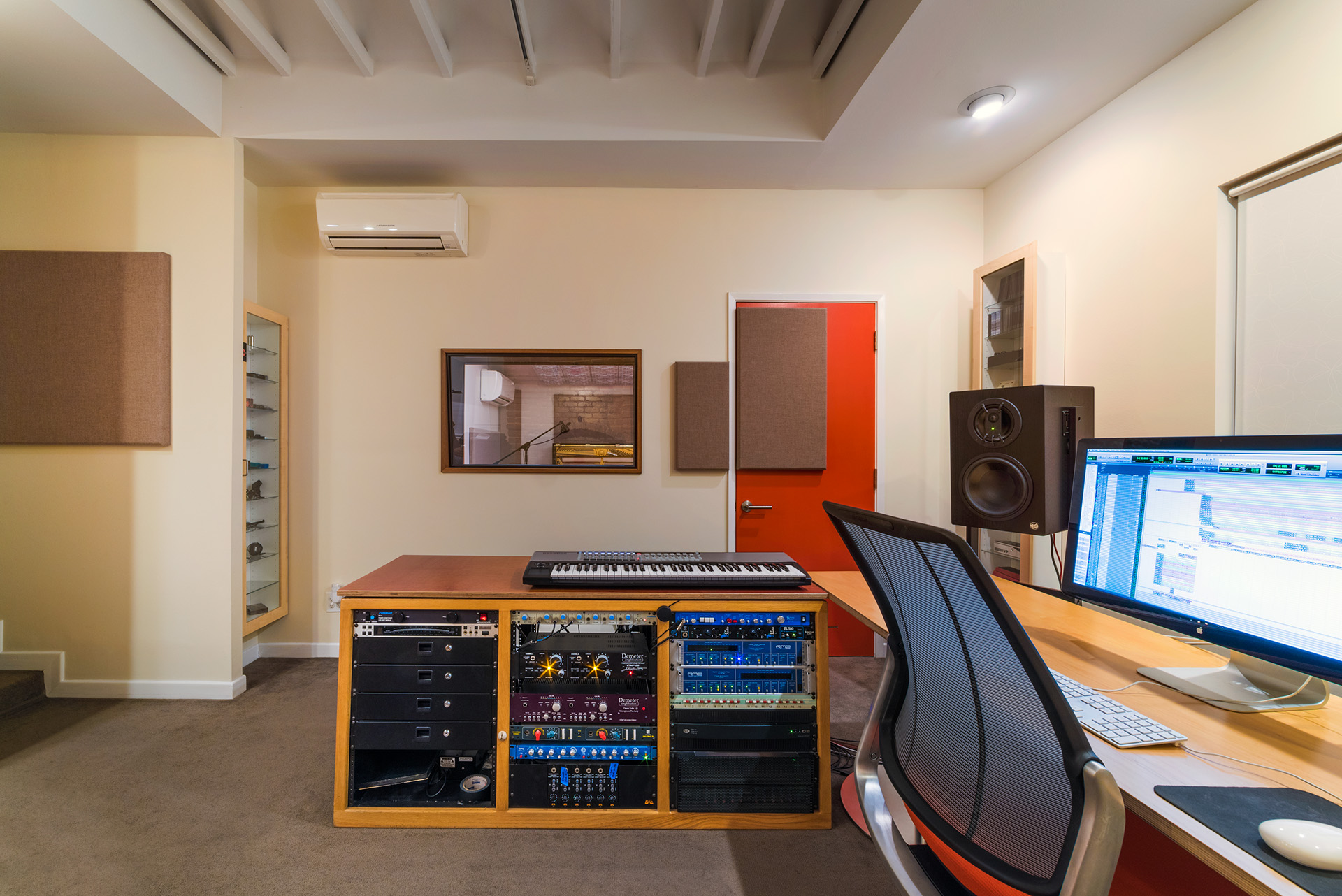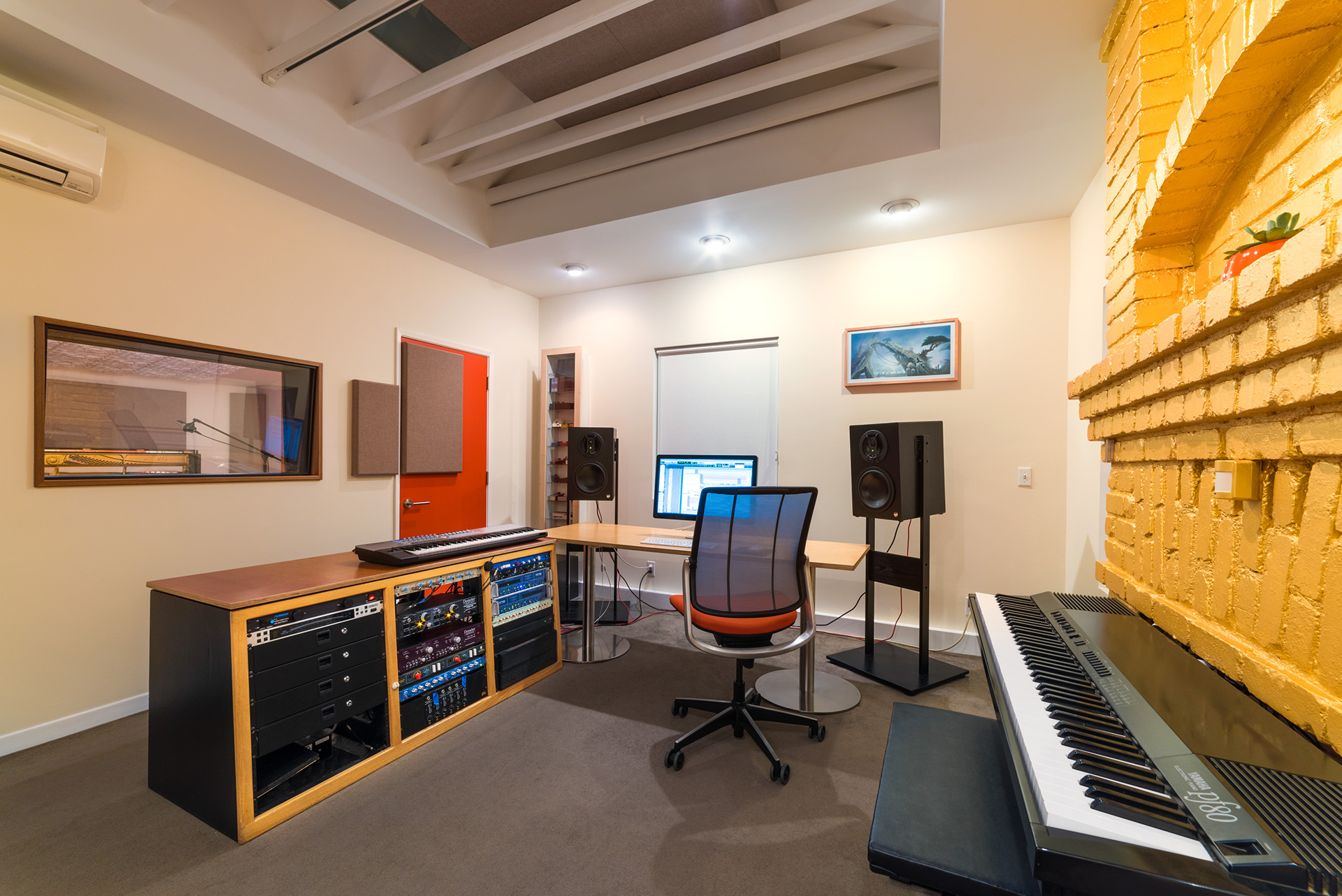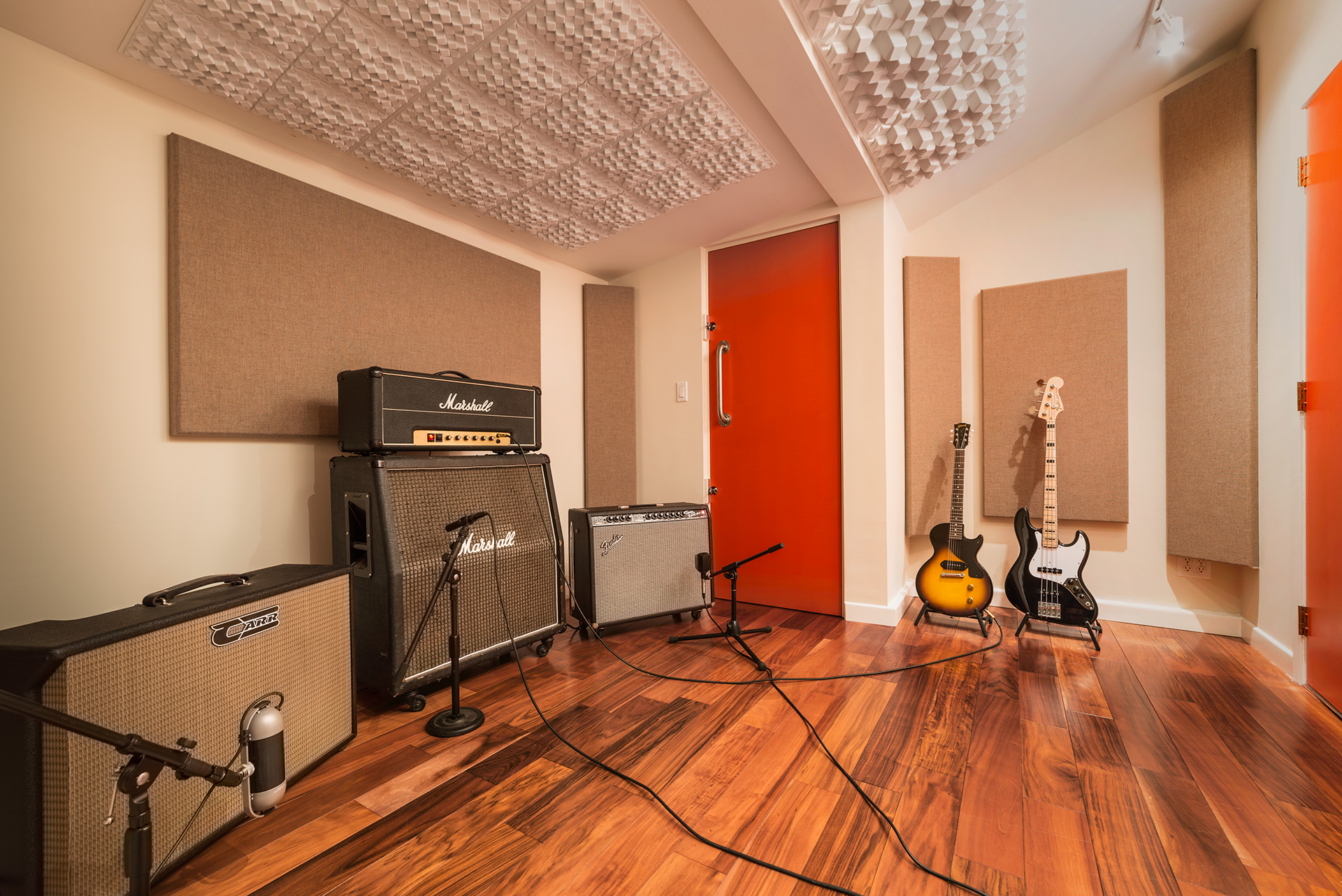 My Sonic Temple is a full service recording facility, offering production, recording, mixing and mastering. At the heart of it is a powerful ProTools HD-X system.
The mix room features a pair of Geithain-ME RL902 monitors, so what you hear at mix-down accurately reflects what you will get in the real world. This room also includes a welcoming lounge area with WiFi access.
The live room features a Yamaha U1 upright piano that will be tuned upon request. This recording studio in Los Angeles can also fit a full drum kit or several guitar amps. Additionally, it serves as a spacious vocal booth. Both rooms are climate controlled and tuned by internationally renowned acoustician Bob Hodas, who also treated world famous studios, such as Abby Road (London), Skywalker Sound (San Francisco) and A&M Recording (Hollywood).